Season is now in full swing with a local event in the New Forest and the start of the Wessex Night League. Sunday saw 15 Wessex Runners go to Salisbury Trench (which is northern part of Kings Garn Gutter) in the New Forest on a glorious sunshine day. Really happy to see Tim Houlder took part and came 21/49 on his first competition since having major heart surgery recently- amazing!! Elsewhere Jon Brooke and I had a close race him beating me by 20 seconds and our placings 09/10 from 53 in the biggest field of the day running the 6.5 km Blue Course. Well done to all competitors a superb Sunday morning out in the wild.
Last night Alan Blanchflower planned his first Wessex Night league and we kicked off in fine style with the usual 1 Hour score event, given a twist with odds and evens choice for all competitors.41 runners went out with a couple of first timers we hope to see them again next time. Also a couple of the WIM youth members have really got the bug for maprunning and were accompanied on their runs by a parent- well done! Its exciting to be out on the rec and in the woods in the dark- the eyes of foxes reflecting back lots of times on my run. Come and try it sometime, if you can navigate in the dark with a torch and a map trust me you can navigate well anywhere!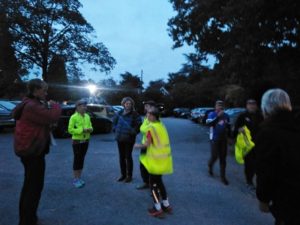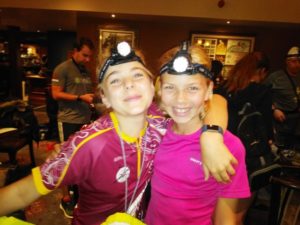 Competition was fierce on the longest distances which were being measured on the strava and garmins at 11.5 KM.
Winner of the first league of the season was our James Crickmore. The top 3 runners chose the same sequence despite starting separately- which says something about the importance of sequencing .  We have 18 more events this season an ideal antidote to winter blues and always a good social occasion too.
Winters coming!!