Good day in the Forest sunday with 18 club members taking part in the Sarum Galoppen at Hamptworth. This is the first time of use since 2015, very fortunate for permissions into here-and an interesting story behind the ownership of this place.  Now known as  Franchises Lodge evidently this area of Nomansland in Wiltshire which is part of the New Forest has now been taken over by the RSPB, after some engagement with the HMRC and money owed by the previous owners. All very mysterious but we know it was a superb place to be sunday, these unexplored tracts of forest in the U.K are all owned by someone- these places of shooting, wild animals and few visitors fascinates me- I wrote about them before as the setting of  Danny the Champion of the World by Roald Dahl  one of my favourite childhood books. Out in the pheasant feeder country we had been informed that the old pheasant pens had now been abandoned and indeed the fences were broken down but many feeder still remain, to be cleared as part of the new management. From a direct entry into runnable forest the terrain still had lots of waist high bracken which made the longer courses tough, with sections of beech and oak mature forest beauty. Nearly got knocked down by two deer escaping from undergrowth and was actually relieved to pass a large sweet chestnut with nuts all now gone, for-one of my foibles is foraging and have been eagerly picking , roasting and eating them the last few weeks. Very strange to pass a secluded solar farm along the way with odd sounds of inhabitants coming from it, after my previously silent forest run. Results are here good training for the Club Champs next Sunday- as part of the November Classic Weekend- Youve the Saturday Winchester Urban race to take on too for a great weekends maprunning. Special mention for Roger Crickmore taking a 5/84 and Lyra Medlock running light green now and taking a 2nd.
Superb Escape to the countryside thanks SARUM and well done to all our runners.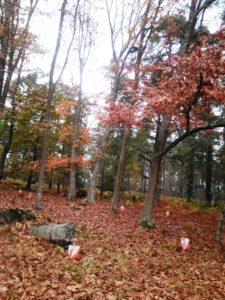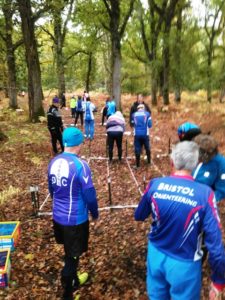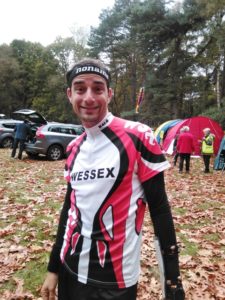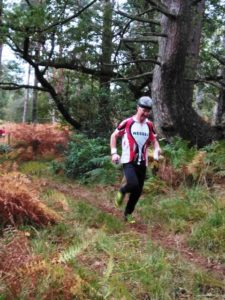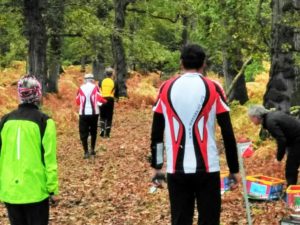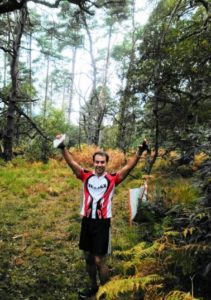 Map Areas show here a 2013 area, then sundays Blue map section, Our favourite terrain, pure white mature forest.
You can also add youre route to Routegadget and compare your route choices.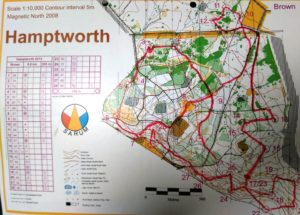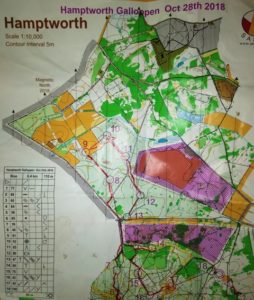 Right Im off to Tuesday training we are back on the old Alder Hills road now for hill reps and social after- come along, when the fitness is taken care of with training- navigation at speed becomes easier as the brain has ability to concentrate too. Trust me its true.  (Dont worry I did pick up a couple of parasols for a lunchtime omelette on sunday too )