November! 02nd-  Last Weekend of Action started Friday with my second interpretation of the super Beat The Street activity-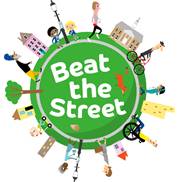 Like a score event I challenged myself to find all 35 controls in the Poole area by bike- it took me 1.35 on a beautiful sunset friday eve- great preparation for the weekends racing, if you havent come across Beat the Street read about it here and please pencil in 25 November Sunday for a special one off event Wessex will be co-ordinating with the Organisers- exciting times!

03.Winchester City Race, part of the November classic weekend   A great Urban, 5 members took part in this Urban sprint style challenge around the city, very pleased with my result on the day Jolyon and I getting a close contest on the street navigation, our courses crossed the railway 7 times! Really like visiting Winchester anyway a super day out, park and ride is excellent and some nice restaurants for lunch and not a small amount of quality Tweed to be found either! One for the runners as they always say about the Urban events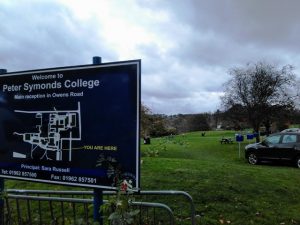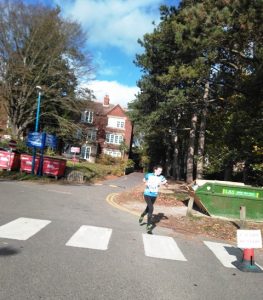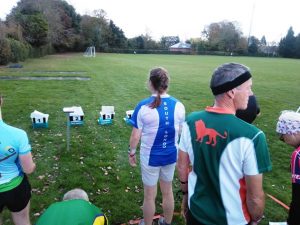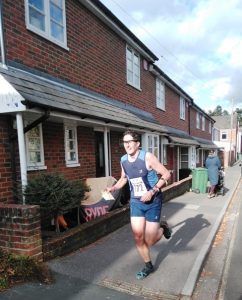 Winchester City Race Results
04. November Classic and our Club Champs.
What a difference a day makes- Sunday dawned with a mizzly outlook and our 22 club members faced the lovely New Forest mainly in the rain. Across all age ranges we took on the appropriate course in this one of the SOC areas best places. Essentially a total navigation challenge in the wildest possible terrain this was Orienteering at its finest with some really tight competition. Members said that even though they were having great runs- the results didnt really show that, perhaps due to the 863 pre-entries that made the fields large.    Results here and shown below the club champs results- compiled by James Crickmore thanks for doing these. Well done again Jon Cook for winning by running simply the fastest ! –Well he was a 32 Minute 10 KM runner…. Lyra Medlock winning the womens place- keep up the great running Lyra.
WSX Club Champs 2018 results.
05.  Yes the weekend went on right until Monday night with the 3rd Night League event of the season at Hyde and Gorley, a  good 42 from all clubs turned out despite the fact many of them had raced all weekend and always tight at the top with James C managing to beat some new names for a 3rd! Nice work James. Lets do it all again with Tisbury the setting, a NEW map and area with the event based at a pub, whats not to like about November Orienteering. Okay Tuesday is here again so if all that wasn't enough you can come and run 1KM loops tonight at 6,  or if you haven't ever been to tuesday training nows the time to start- its free and quality practice so come and get involved. I'm off to coach the next generation of Orienteers now at Sunninghill School. Have a good Tuesday.
Jason