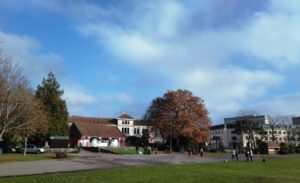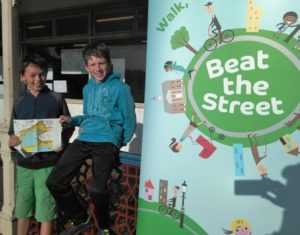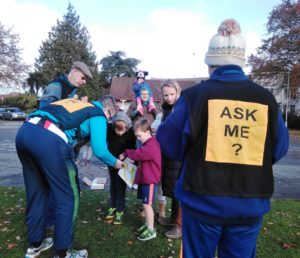 On a Great sunday just gone WSX were part of the Beat The Street Celebration (BTS), thanks to all the families that came and had a go at Orienteering around the entire Poole Park on our first ever permanent course from around 1990, we hope to see you again for more maprunning fun. In case you missed it BTS ran for 6 weeks October- November and thousands of people enjoyed walking, scooting, running and cycling around the 'Beatboxes' collecting points with taps on their cards or fobs. Many of the Poole Schools got involved with big numbers, in fact a fabulous 31 assemblies were done by the co-ordinator whom we are now working with to continue this enthusiasm for exploring. Look out for upcoming ideas like a BTS Advent calendar for December that will include an idea a day for getting outside and active, you never know there might even be some of our other Permanent courses in this. Remember you can always download the course maps from the website and go and have your own micro- adventure at any time. We work with Oriento too which gives you the chance to do 21st Century running with QR scanning to record your runs, check it out and let us know if youre out running them!!
Congratulations to Hamworthy Park Juniors who took the most points and covered 8713.5 Miles with all their active families. Other organisations like Active Dorset took part too, whom I was in the team for contributing 110 miles and gaining 2990 points, (7440 was the total) Baden Powell came a close second in the schools league which is good to see,  they are another school I've mapped and coached in over the last couple of years. Its been great to be part of this initiative and we fully aim to help people keep exploring all of our courses and attending our events into the future. Watch this space for a possible other event in the New Year.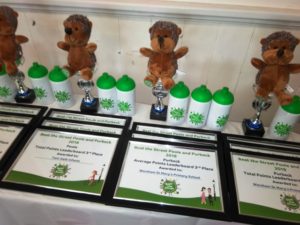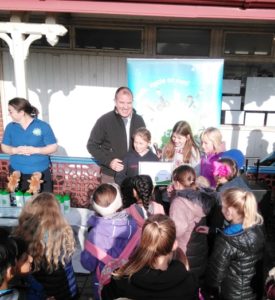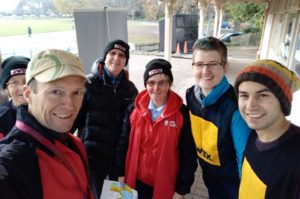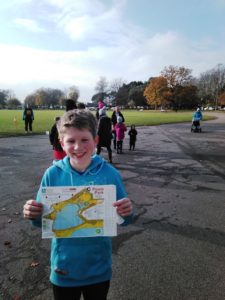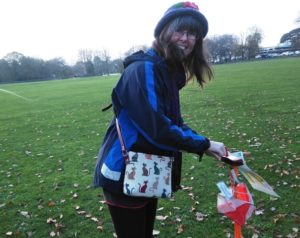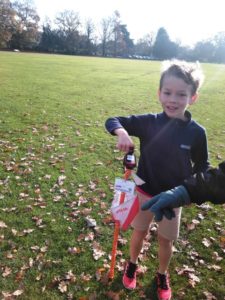 Onto the Weekends other main events in the South Of England the Southern Orienteering Night/ Long Distance Champs took place in Puttenham area, Surrey. Saturday eve 4 Brave club members took on this which scored point in the Wessex Night League event 6.  Always the most difficult of terrains which the toughest planning only 1/4 completed the course but believe me these events are the hardest in the entire calendar, and one thats set up mainly for the Army where it comprises an massive Inter- Corp competition. If youre watching the Night league overall scoring Dan Cope finished 7/40 on his course so significantly more competition there with another 4 courses all similar numbers of Army entrants.    Results here.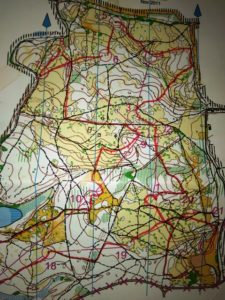 My Map from 2014 shows the delightful complexity of this place. Hard to stay on direction there!!!
Sunday  the  Southern Orienteering Long Distance Champs and OK Nuts Trophy on Hindhead and Devils Punchbowl, Medlocks again in full effect with parents both racing and heres the girls again with Lyra taking Gold in W12 (thats course 6 which was 4.2 K and she was 3/36 of the total competitors- Smart running Lyra! Esk also took Silver as 2nd W10, well done both. Rob Hick also gets the satisfaction of completing both days in some of the most superb areas in the south. Results here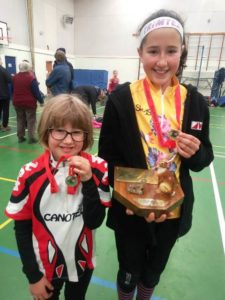 Its Tuesday training again for the dedicated then in less than a week- Our Night League at Holton Lee, Next monday 03 December. A superb area of heath and woodland which is surprisingly still unknown to many people. We will have helpers there to get you going on the night, all you need is a good head torch and a sense of adventure. Enter online now and dont be afraid of the dark, theres a few months to go yet. Jason