Hello, Three Night events to report on this week- the second ever Sunset and Beyond relay from SOC Saturday eve, created as part of their 50 year celebrations was certainly that—it went from gloom at the start to pitch dark and for the last runners rain, but that why we like this sport. Unlike things that can be just binned on the day that start at 9 am every saturday, when youve booked events, like the Wimborne 20 that happened on sunday with Freya blowing the runners off the courses then if youre dedicated- you complete it. Pleased to say that for the second year running our No1 team the Raiders got the first, 2nd were Southern Navigators and third Berkshire. My team was fourth and the other 5 teams didnt manage to complete, the common was pretty complicated for children and other runners so no surprise there.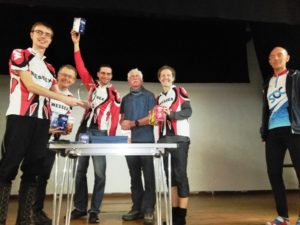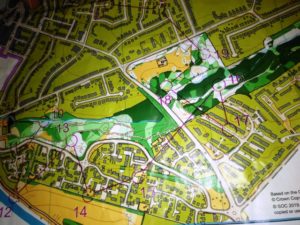 7K legs:
1st – Peter (WSX Raiders)
4th – James (WSX Raiders)
11th – Rob (WSX Wannabes)
wouldn't want to know – Jason (WSX Wannabes)
5K legs:
1st – Jolyon (WSX Raiders)
2nd – Dale (WSX Raiders)
4th – Jon (WSX Wannabes)
11th – Ian (WSX Wannabes)
3K legs (though in this case comparing leg 1 to leg 6 is the least fair because it was still fairly light during leg 1):
3rd – Lyra (WSX Raiders)
12th – Tracy (WSX Wannabes)
13th – Julie (WSX Wannabes)
14th – Nicki (WSX Raiders)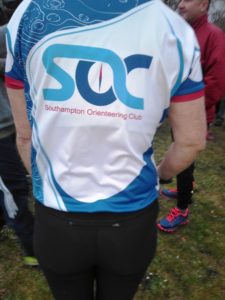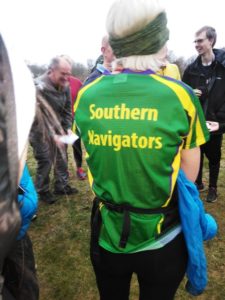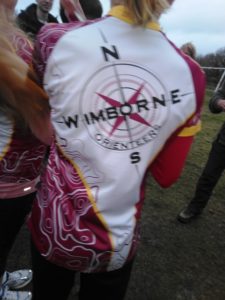 As you can see the organisers comments were diplomatic, I had a great time completing but felt the planning was vastly overcooked, for a relay fun it didnt need to be TD5 pitch black entering nasty little blocks of woods with wet slippery earth banks- only to exit again the same way. Anyway well done to all our 12 runners that didnt miss punch once on all these courses- youre an asset to our club and superb navigators.
On the same night NWO held a day and night event on Cherhill down up in Wiltshire, Neo and Alison were the 2 WSX attendees in the
small field of 29
– a wild and wooly night up there on the downs I'm sure.
Timely as this weekends post really brings the Wessex Night League season to a close now, yesterdays Queens and Kings event on new map went well for 39 competitors. A big area to cover and no-one collecting everything, results show that the top two places chose different sequences with the same number of controls- shows good planning there with such an open ended result, everyone getting plenty chance to enjoy the parks at night.
with the winners overall as follows-
Womens Open 3rd Becca Ellis, 2nd Tereza Rush and 1st  Jo Pickering.
Mens Open 3rd Rob Finch, 2nd Dan Cope and 1st Nick Jarvis
Womens Handicap 3rd Jo Pickering, 2nd Kirsty Staunton and 1st Tereza Rush
Mens Handicap 3rd Dan Cope, 2nd Mike Frizell and 1st Peter Suba
so a competition
right until the last race for points
, Congratulations to Peter Suba taking the mens top spot- Alan Blanchflower was also only 5 points off Rob Finch in the Mens Open.
Ali Innes collected the prize for attending every single event this season- truly dedicated grass roots running well done.
Club members had an enjoyable buffet afterwards too, the new Woodpecker cafe providing good service from a small team of 2.
Thanks to everyone who planned, volunteered co-ordinated these events, Gavin Clegg for writing results and staying on top of all the numbers- superb effort. Also to Xmiles for the prizes as well, some good products from this
Wimborne business
.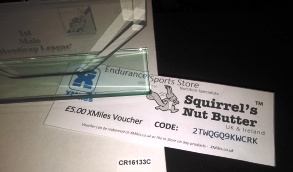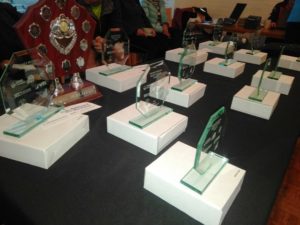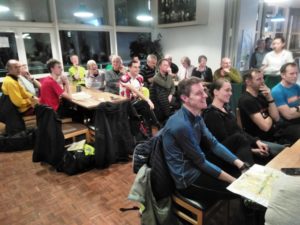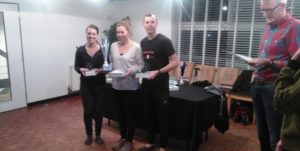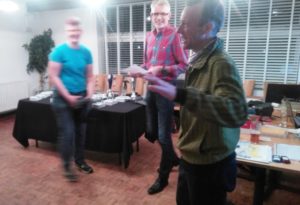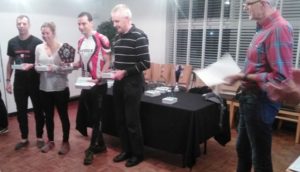 Tonights tuesday training is 1KM loops, perhaps the last time on the roads as the last week of March we are likely to be back on the heath trails- do come along.