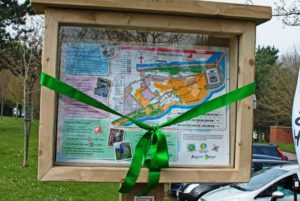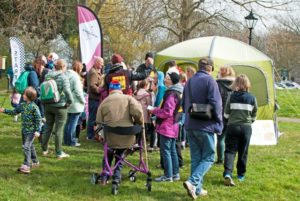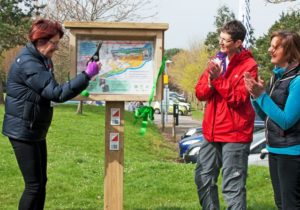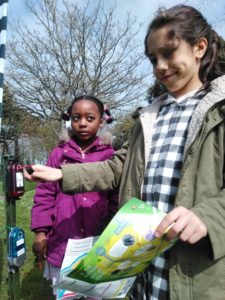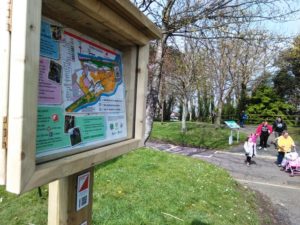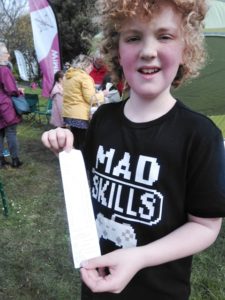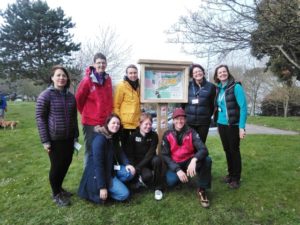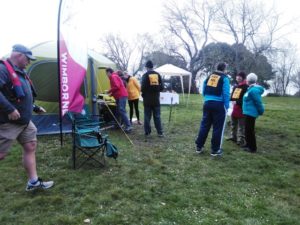 Its Live! My work at the Nothe Gardens Weymouth came to life on sunday with the grand opening of the permanent course I mapped, planned and installed permanent courses for alongside Di Tilsley from Wimborne. Press. This was a public opening promoted by Public Health Dorset, Live Well Dorset and Weymouth Town Council. You remember the Beat the Street project last year? this was linked to that activity which also happened in Weymouth and Portland. WIM and WSX welcomed over 150 people to the area on sunday, some who knew it well and others first time visitors for the event. Thanks to all the helpers that made it smooth as ever for entries and helping people with a map in their hands for the first time. You can see the super notice board in the pictures that provides details 24/7  and now there are maps in the cafes and at the Fort there, so for visitors or school trips to the Nothe Fort this is another great addition to the day. The map is also available on WIM website . Now the Oriento plaques are installed too– so you can race clubmates on the courses by downloading APP on your smartphone and just going, if you fancy a challenge the time to beat from sundays Score courses is 18.16! If youve never been, its well worth a visit with steep sided slopes and water surrounding the entire promontory. Go Explore.
On the same day 8 members went to the North Wilts Galoppen in Savernake results. Some good results again with Jolyon and Tim taking 4th/ 15th on the Blue 6.2 KM course which had 75 entries. Lyra came in 1st from 14 on her Light Green – smart running there again. Look forward to seeing the maps tonight at Tuesday Training, post running we always get to share the experience of competing and seeing how we could have done better- and that all starts with doing some training! Photowise heres Lyra recieving her trophies yesterday awarded at the years Club prizegiving awards two weeks ago.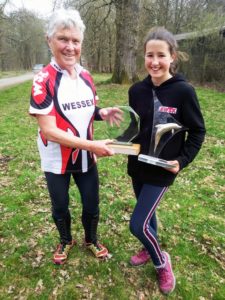 Last Night in Blandford the start of the Summer League which are all planned to be great introductory events, with short courses for juniors provided.  The Score courses in this season are more manageable than our Night League events which really require maximum speed and concentration to complete, proven by the results which shows with 9 runners collecting all controls. 45 People came and took part yesterday– good start on a lovely evening out around Stour Meadows and town. I chose a clockwise route knowing the area had steeper slopes eastwards which I wanted to run down on my back half, and pleased to say put in a 6th overall beaten by James Crickmore, Dale Paget and Roger Crickmore a 1st,2nd, 3rd for WSX. You can see the route I took here:-
Thanks to WIM for this great evening activity look forward to rest of the season and I hope helpers enjoyed the cake I brought along, activity=reward.

Everyone had a good run around this Urban area that was first used for the South West Sprint Champs in May 2017.
Finally our Wessex Galoppen in Rushmore. Entries for this on the 05 May are open now so make that one a date, with an updated map and some of the best privately owned forest in Dorset this will be a treat for sure. Just look at this paradise in Dorset:-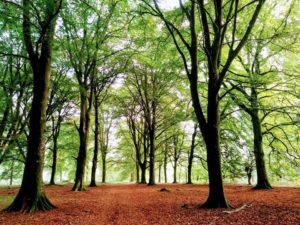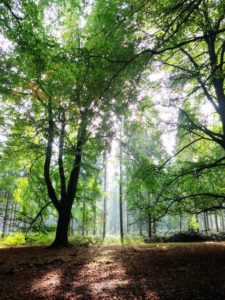 Tuesday training tonight is the Medium hill reps, Its dry up on the trails there with all the summer birds singing now so come on up and enjoy with us. Jason