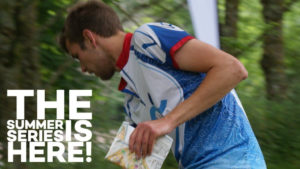 Southampton put on the first Summer Series Event saturday- the events just keep on rolling now in Orienteering world. Results here. 61 runners went along on a very windy day! 3 of WSX enjoyed it and Alan wrote up the day like this:-" I went to the Itchen Valley event yesterday which was a new area to me, it rather resembles Moors Valley CP with a Go Ape course and lots of kids activities, also an expensive car park complete with pay machines which involve a degree in electronics to fathom out. SOC had use of a cosy room for registration etc. which helped to make it a social space with food available from the adjacent cafe. I was amused to be asked by the starter to tell the park wardens of any crashing tree branches during the course… assuming I survived of course. The Odds/evens score made good use of the area and avoided most of the more grotty wooded areas. I did wonder about how people picking up evens navigated between adjacent controls 6 and 10 which were separated by an (allegedly) uncrossable fence, we were supposed to use only crossing points such as gates etc. I also failed to notice that the prominent bridle path was horses only until confronted by notices on the path entrances which informed me, maybe a bit of purple overlay on the map would reinforce this limitation.
An enjoyable morning with a reasonable turnout. Thanks SOC for a good start to the Summer Series." Thanks Alan!
That was from our Facebook page so if you use that platform do check it out, starting to get some regular views now.
Rob Hick completed the London Marathon Sunday and well done to him, personally not a run Id like to do.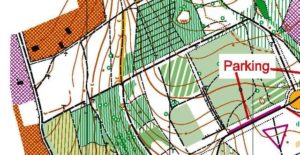 All hands on deck this weekend coming and thanks to those replying to their team leaders for the event set up on our Galoppen in Rusmore, I cant wait to get on this hilly area in the deep forest- heres a map snippet teaser- look forward to seeing all club members there and do keep reminding entries, theres no set start times so it should be super -easy and smooth lets hope for a sun blessed day like the ones below.
Tuesdays running from BU is medium hills- sunny and dry trails now so come on and get out training.