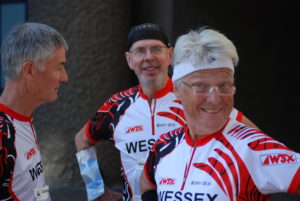 Well theres a knowing smile from Julie for the start of this weeks post, and very happy to add her report on the London City Race.
Bit of an Urban focus this week which is good because if you havent set up the Night League dates in the diary this year its time to get them in there. I did a recce friday for the first version of Poole 21st October, WSX NL Event 1, dont worry its going to be further than this to keep the whippets racing hard at the top end, thats you Alan.
Anyway, If you havent been to London city race it is superb, as good as any of the international races, and you can get home in the same day. The 12 London City Race   Results showed as always a tough competition with the very complex Barbican centre as the start and finish. All of our runners completed in good placings too.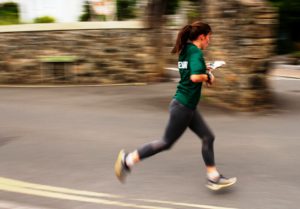 Sunday was the Swindon Urban SEOUL league that nears completion this year, that looks to have been very complex as two WSX runners both got DQd! Goes to show however hard some places get like Barbican the following day can be just as hard in Orienteering world. Well done to Ali Innes that completed the womens open in good style. Results here.  I couldnt find our usual top names this weekend so might mean they are taking some well earned rest! Coach advice is to actually wind down and take it easy sometimes rather than racing every single opportunity given. (hope they dont prove me wrong)
Tuesday training again tonight and its Medium hill reps, youll be pleased to know its back to Dylans post running for refreshments after.
Please enter the Dorset Delight if you havent already , Ill see you at the tuesday training or Caddihoe chase day 1.